The most searched hair colour
Lusting after sun-kissed tresses without the commitment of regular upkeep?
Meet your new best friend – balayage.
Popular for its multidimensional colour, this highlighting technique originated in France, but is a fan favourite here in Australia. And it's easy to see why.
Sported from red carpets to beaches nationwide, this effortless look creates contrast with your natural hue, frames the face, and can be adapted to suit all hair colours and textures.
For a subtle, lived-in look that gives more 'three-week holiday in Bali' than 'three hours in the salon chair'.
Curious to learn more about balayage?
Our hair care experts will give you the low-down on the process, what to expect and how to care for hair that's been highlighted, for your most gorgeous mane yet.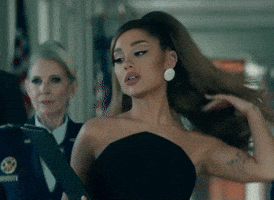 The balayage process
Whether it's a warm balayage for black hair or an icy balayage blonde, your stylist will work with you to choose the most suitable shade for your hair. They'll also discuss any previous colour or chemical treatments you may have applied on your hair. 
If you've got a specific tone in mind, it can be helpful to take a photo for reference with your desired shade and placement. (Or your entire Pinterest hair inspo board.)
After the initial consult, the fun begins.
Balayage comes from the French word 'balayer,' which means 'to sweep' or 'to paint,' and that's how the technique is applied. Our skilled stylists work their way through your hair, free-hand highlighting pieces to add contrast and a subtle sun-lightened effect.
Why choose balayage?
Balayage offers lightness with a soft and subtle appearance. The placement, gradation and shade are customised to your hair colour, texture, length and face shape.
A perfect balayage is a combination of expert placement and seamless blending. The contrast between the light and dark tones creates dimension and movement, with no harsh lines or striping. We'd like to leave that as a distant memory from the early 00's, please.
Unlike traditional foil highlights, the bleach is kept further away from the scalp for hassle-free regrowth and easy maintenance when you're back in the salon. Balayage maintains the root colour, allowing you to go longer between appointments.
Balayage for blondes
A balayage blonde is the iconic Bondi babe look. Think tousled, bright and beachy.
Working with a lighter base makes the bleaching process quick and simple. Bright blondes are easily achievable; from golden honey shades to natural ashy tones and icy platinum.
Balayage for dark hair 
Don't believe what you've heard; blondes don't have all the fun.
A balayage for dark hair is just as striking, with tonal highlights adding depth and contrast to darker shades. Chocolate browns pop with ribbons of caramel highlights, and balayage for black hair plays with subtle shades of brown to add dimension to a dark, glossy base.
Balayage for curls and waves
For our kinky and curly friends out there, balayage is the perfect way to lighten your hair without compromising your coils.
A full head of foils can cause frizz and damage your curl pattern, especially for those of us with a mane prone to thirst.
But fear not, our dream team of curl whisperers know just the right spots to bleach; enhancing your natural texture while protecting the integrity of your hair.
What about DIY balayage?
We love the enthusiasm.
But as effortless as it looks, we don't recommend trying it at home.
Every step from bleach application, selecting the right toner to adding a root shadow requires knowledge from years of training and practice.
Book an appointment and let us do the hard work for you. We're really good. Promise.
How to care for hair post-balayage
There's no better feeling than leaving the salon with fresh colour, feeling unstoppable and shamelessly checking yourself out in every reflection you pass.
We see you over there.
That post-salon glow doesn't have to end on your next wash day. We designed our range of Natalie Anne hair care products to take the salon experience home. Because every day should be a good hair day.
Hydrate and repair
Hydration is key after bleaching.  
Keeping your hair nourished and moisturised is a must. This helps reduce brittleness, stops the formation of split ends, and keeps it touchably soft.
Our Charcoal Repair Mask is deeply hydrating and formulated to tame even the most stubborn strands. It works to regulate the pH balance of your scalp, detangle your ends and smooth your cuticle.
It's kind of a big deal.
Prime and protect
Keep your colour fresh for longer by protecting it from heat and UV.
Our Prep & Play All-in-One Cream primes, protects, styles and finishes with sweet almond oil to penetrate and nourish the hair shaft and add shine to your finished look.
Say goodbye to frizz and fly-aways and hello to your most luscious locks yet.
Style it your way
For a salon-ready look every day, our Natalie Anne Starter Pack has everything you need, with our top-selling products available to bundle and save.
Getting the hair of your dreams at home has never been easier. Whether it's beachy glam or va-va-voom volume, we've got you covered, with hair care products that add a touch of functional luxury to your everyday routine.
Bring on the balayage
Summer's almost here – are you ready to shake up your look?
Don't wait.
Book your glow-up with Natalie Anne today and prepare to turn some heads with this trending style.